The key to our success is our people 
At Ecclesiastical, we believe in a culture of shared ownership and accountability, fostering an environment of collaboration and respect. We also believe that our people are our brand, and it is our people who enable us to make a real and positive difference. Our people set us apart and they are our single greatest asset.
Jacinta Whyte, MC Inst. M, ACII
Deputy Group Chief Executive, Ecclesiastical Insurance, and General Manager & Chief Agent for Canada
40+yrs industry experience; joined in 2003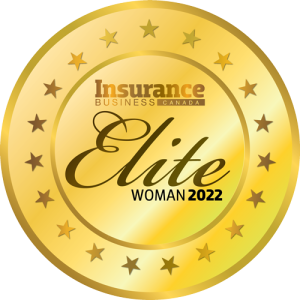 In addition to leading the Canadian team, Jacinta is responsible for the Group's general insurance operations worldwide, covering the UK, Ireland and Australia.
Head Office & Supporting Functions
Colin Robertson, ACII, CRM 
Chief Underwriting Officer, Vice President Risk Control
30+yrs industry experience; joined in 2001
Leading Ecclesiastical's underwriting and risk control Canada-wide. Responsible for the growth and evolution of the organization's underwriting and risk management practices, and for developing innovative, proactive solutions for customers and broker partners.
"Our customers and our people make the difference. Working for a financial services organization that exists to give back is extremely rewarding and explains why I have been with the company for 20+ years."
Built on a reputation for underwriting excellence and product knowledge, Ecclesiastical is highly respected for the exceptional underwriting expertise, specialist products and the value-added services offered. We partner with a network of experienced and well-regarded independent brokers to provide effective solutions for the unique needs of our customers and our partners. Our underwriters are highly skilled, flexible and they are here to help you develop the tailored insurance solutions necessary to address your specific requirements.
We employ a nationwide team of Risk Control Specialists to support our customers and broker partners across the country. Highly trained and knowledgeable, they bring a wealth of experience and expertise to their roles. They assess hazards that are unique to your organization and the services you provide. Using a variety of methodologies to capture information – from on-site visits and remote desktop assessments to inputs from self-assessment questionnaires – our Risk Control Specialists work with you to provide customized Risk Management advice and solutions.
Jane Williamson, AICB, FCIP, CRM 
Vice President, Claims 
25+yrs industry experience; joined in 2006
Responsible for the development and delivery of the Canadian claims strategy, leading the claims team and delivering empathetic, fair and valued claim services to our valued customers. 
"I was drawn to Ecclesiastical's ownership structure and commitment to charitable causes.  I also appreciate and value the specialist model, commitment to ethical business practices and focus on managing risk to the benefit of our customers."
We've built a team that puts customers' needs front and centre, acting in a fair and empathetic manner. Knowing that making a claim can be stressful for you; we have developed industry specific expertise to ensure we deliver on our commitment to provide a claims experience that is prompt and fair. When additional support for claims of a sensitive or confidential nature arises, we will be there to listen and to guide you during challenging times utilizing our deep and extensive claims knowledge and expertise.
John Del Grande, B.Comm, AICB, CFE, CISSP
Vice President, Business Solutions 
15+yrs industry experience; joined in 2020
Manage all enterprise tools and technology components including cybersecurity and infrastructure. Enhance business capabilities through ongoing innovation; deliver successful execution of initiatives through supporting project management and business analysis functions.
"I was drawn to Ecclesiastical's commitment to charitable causes and ethical business practices. With our mid-size and focused business model, you can significantly contribute to the organization's strategy, operations & ongoing growth."
Our team of analysts, project managers and technical personnel ensure that the data we use is available, kept secure and is accurate. We oversee and manage all information technology components and associated delivery partners involved with the business. We develop & maintain solutions for products and services that ultimately support our customers and brokers.
Lorna McIntosh, BA, CHRM  
Vice President, Human Resources  
25+yrs industry experience; joined in 2006
Lead national human resources strategies that attract, motivate, develop and retain our talent. As a strategic business partner, I help to shape our organizational culture to create an innovative and dynamic work environment where employees can thrive and reach their full potential.

"The investment that Ecclesiastical makes in its people, its collaborative team-based approach to achieving business goals, and focus on volunteering and 'giving back' to vulnerable and marginalized communities were key reasons I joined the company."
Our HR team is responsible for attracting, developing, motivating and retaining a team of skilled professionals and developing/managing a suite of programs that drive high performance and organizational excellence. We support continuous learning and professional development, while fostering a culture of giving-back, fairness, diversity and inclusion, providing the tools and a work environment where our team can provide exceptional services to our customers, brokers and partners.
Patrick Cunningham, FCIA, CERA
Vice President, Capital & Strategic Risk  
12+yrs industry experience; joined in 2022
Leading Ecclesiastical's finance team. Responsible for production of the financial statements of the Canadian business and ensuring strong financial health that allows us to provide protection to our customers and to support communities through our giving across Canada.

"What attracted me to Ecclesiastical is the fact that we put our customer at the heart of our business. All our employees work collaboratively across the globe as part of the Ecclesiastical brand and overall Benefact Group to put our customers first. Giving back is built into the Benefact Group DNA and it is extremely rewarding to live that ethos in everything we do and to see that impact on the lives of people in Canada and internationally."
Our Finance team is responsible for managing funds within the organization and planning for the expenditure of funds on various assets. We ensure efficient financial management and financial control necessary to support all business activities.
With four, full-service Regional offices across Canada, our claims, risk control and underwriting teams are ready and waiting to assist you. We are national in scope but with a local presence and local expertise embedded into the communities we seek to serve.
Central Region & National Accounts
Rob Jordan, BBA, FCIP, CRM 
Vice President, Central Region and National Accounts 
30+yrs industry experience; joined in 2015
Manage and lead our National Accounts and Central Region underwriting teams.  Work with our key customers and brokers to implement our business strategies to deliver profitable, sustainable growth. 
"Working for an employer who embodies high ethics and social responsibility was a key factor in my decision to join Ecclesiastical.  It motivates me every day knowing our company can make a difference in our communities. "
Karl Biermann, BBA, CIP  
Vice President, Eastern Region  
35+yrs industry experience; joined in 2017
Manage and oversee operations in Atlantic Canada and Quebec. Accountable for achieving our Regional Business Plans and mapping our strategy for the region. 
"I was eager to join an ethical, trusted and socially conscious company that has a commitment to giving back through its charitable endeavours. I appreciate the great opportunity to learn a new side of the industry in working with a commercial specialist."
Nina de Souza Jensen, BA, CIP 
Vice President, Pacific Region  
15+yrs industry experience; joined in 2017
Lead Pacific region's team to achieve targets specific to the territory in the context of the National strategy. Client relationship development exemplifying Ecclesiastical's trilateral business model to brokers and clients. 
"I believe in the long-term commitment of the organization to our clients and the expertise in the fields we underwrite."  
Kevin Webster, FCIP, CRM  
Vice President, Western Region  
25+yrs industry experience; joined in 2013
Manage Western Region staff and business portfolio. Building relationships and product knowledge with our broking partners. 
"Ecclesiastical has a great staff and ongoing charitable giving.  Our size of company allows everyone to be influential. "