Fundraising support for charities and non-profit organizations
We know the charity and non-profit sector has been hit hard in recent years—demands on services are up and revenue is down. That's why we've launched the Ecclesiastical charity fundraising hub. It provides support, guidance, and easy-to-use tools to help you stabilize fundraising now and strengthen it tomorrow.
Are you writing a grant proposal?
This guide provides tips and guidance to producing a strong grant proposal. It outlines the process of grant writing with the aim of enhancing the knowledge and skill of the user to write a strong grant proposal. The guide explains the steps involved in the writing process.
Program Evaluation & Impact Measurement Guide
The Program Evaluation & Impact Measurement Guide provides a general overview of the language, key concepts, and stages used in Program Evaluation and Impact Measurement. It is designed to help non-profit organizations with the process and is based on a position paper developed for Ecclesiastical Insurance by Ghebray Consulting.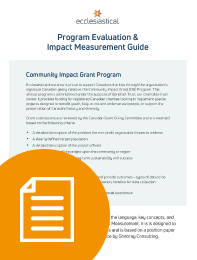 Support designed around your needs
We're a trusted insurance provider with extensive experience supporting customers in the Canadian charity and non-profit sector. We understand the very challenging pressures you face.
Charities are experiencing significant and broad-based declines in revenue. **
Revenues have declined an average of 30.6% since the onset of the pandemic, with 69% of charities reporting decreased revenues.
Nearly three quarters (73%) report donations are down, 38% earned income, and 23% investment income.
These declines are significantly greater than during the 2008/09 recession, when 32% saw revenue decline an average of 0.75%.
The charity fundraising hub includes easy-to-use tools and guidance that will support you as you plan your way out of the pandemic. We will be refreshing the hub regularly. We're seeing a lot of innovation taking place and are keen to share best practices as they emerge. We believe the advice and ideas that you find here will help to build resilience for your organization in the future.
** Imagine Canada Sector Monitor: Charities & the COVID-19 Pandemic, 2020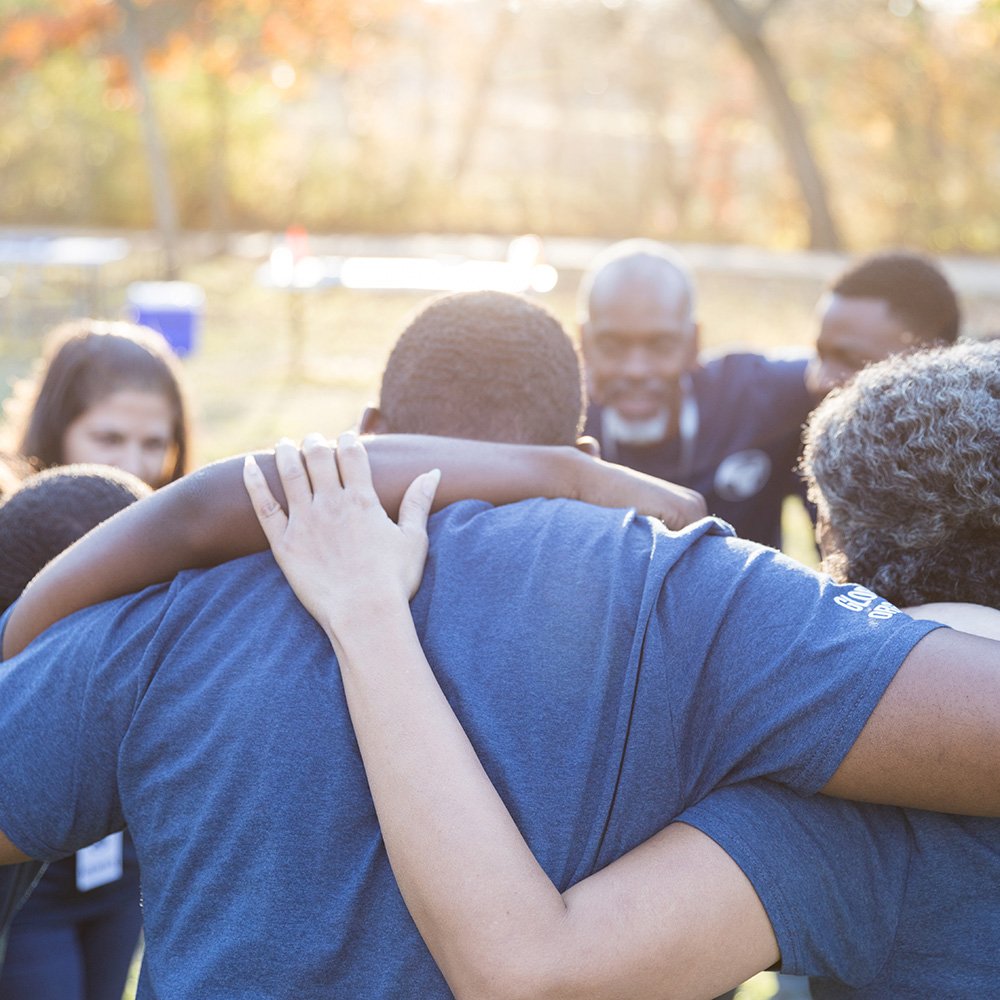 Canadian charities contribute 8% of GDP, and account for approximately 10% of the full-time workforce in Canada.
There are more than 86,000 registered charities in Canada.
How money is spent in the charitable sector:
1% on fundraising
9% on administration
90% on charitable activities
Most charities are small and:
80% of charities make less than $500,000 in revenue a year
91% employ 10
or fewer full-time staff
58% are fully run
by volunteers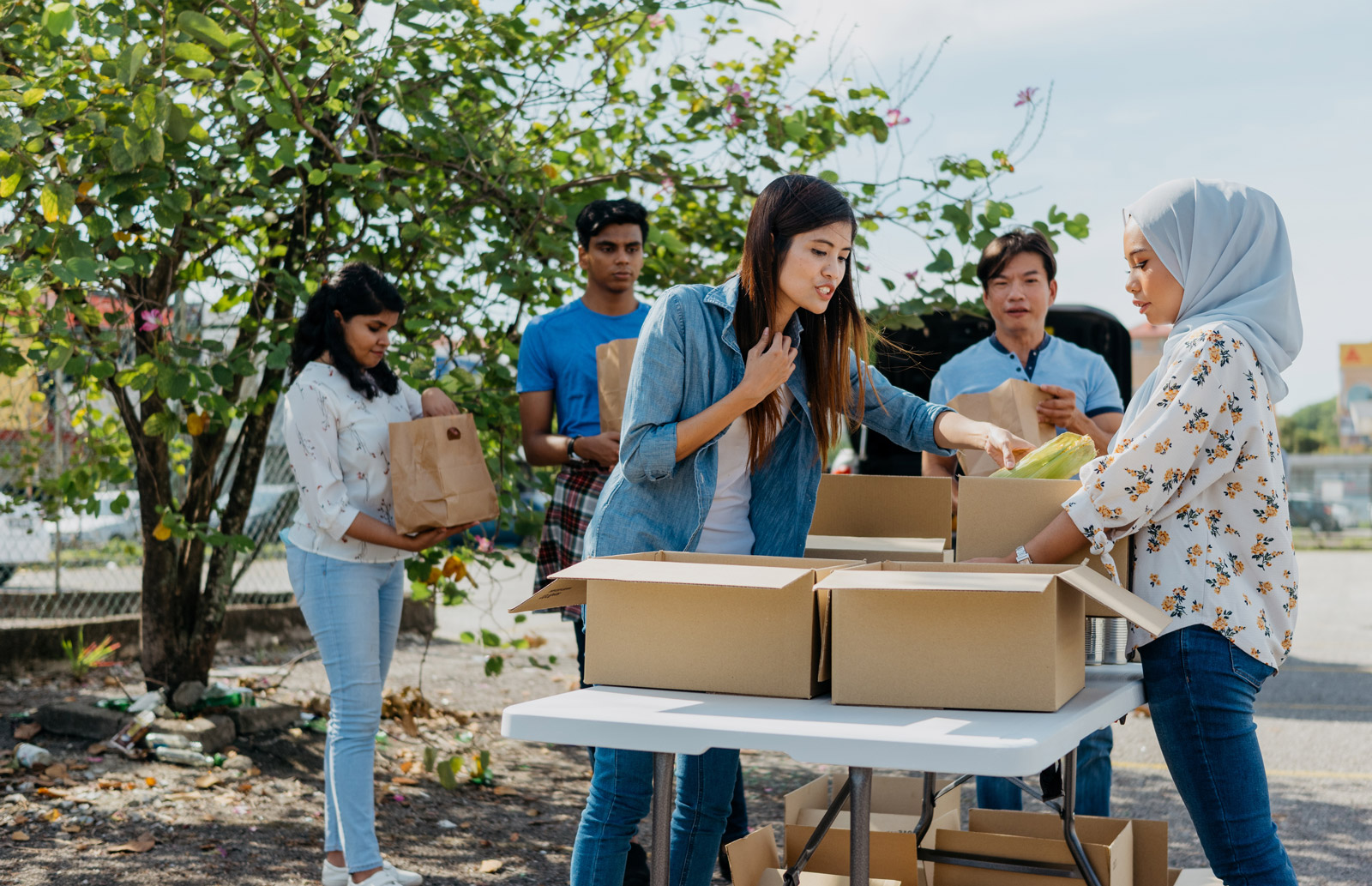 COVID-19 fundraising and beyond
We understand you have an immediate need for funding to help you to meet the day-to-day demands of your charity and the communities you serve.
Across Canada, the demand for charity services has increased while revenue has declined sharply. With events cancelled and little or no face-to-face fundraising, the voluntary opportunities for people to give have all but dried up. Corporate partnerships have been hit while those businesses recalibrate their own plans.
On the positive side, we have seen corporations step up and organize virtual fundraising events, directing some unused financial allocations to charitable giving, and neighbours and friends challenging each other to donate to charitable organizations.
How do charities move forward and support your communities? We have launched a range of resources to support you, assist with fundraising, and help you plan new ways of operating.