We are a specialist insurance company
At Ecclesiastical, we are deeply committed to protecting the needs of organizations that enrich the lives of others; to preserving Canada's distinct communities, cultures and history; and to supporting initiatives that help improve the lives of people in need. We support a wide range of charitable and community initiatives, including our Community Impact Grant, corporate sponsorships, volunteering our time and more.
We are proud to be part of the Benefact Group – a charity owned, international family of financial services companies that exist to donate available profits to good causes. We're built on the idea that better business, can better lives.
We are part of a larger international financial services group
The Benefact Group has speciality financial services businesses in four countries, spanning three continents. Here in Canada, we have four offices across the country, bringing you local expertise where you need it the most.
Gloucester, UK Headquarters Opened March 2021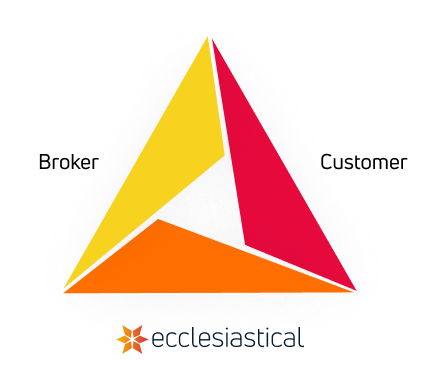 At Ecclesiastical, we believe that a partnership between you, your broker and us is the best way to protect your interests. And we do everything possible to build and maintain this kind of inclusive relationship. We will work closely with you and your broker to develop customized insurance and risk control programs that respond to the specific needs of your organization.
At Ecclesiastical, we put you, our customers at the heart of our business. We strive to exceed your expectations—to be honest and professional in everything we do—so that you can be confident that your organization and people are in safe hands.
Founded in 1887 by statesmen and women to protect churches from the consequences of fire in the United Kingdom, Ecclesiastical has been operating as a branch in Canada since 1972, in Ireland since 1980, and as Ansvar in Australia since 1998.
Today we serve the diverse insurance needs of over 200,000 customers world-wide.
The key to our success is our people  
At Ecclesiastical, we believe in a culture of shared ownership and accountability, fostering an environment of collaboration and respect. We also believe that our people are our brand and it is our people who enable us to make a real and positive difference.