"Rainbow Railroad has helped over 1,600 LGBTQI+ people safely relocate, but many more need help. LGBTQI+ people around the world still face harassment, violence, discrimination, and persecution. With a Community Impact Grant, they would be that much closer to reaching their goal."
-Amanda Smith, Business Associate at Ecclesiastical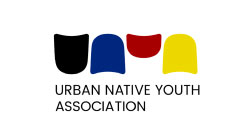 "The Urban Native Youth Association has a wide range of programs for youth ranging from education, health and wellness and housing."
-Sylvia Leong, Casualty Claims Manager at Ecclesiastical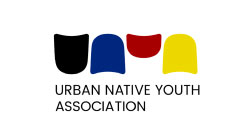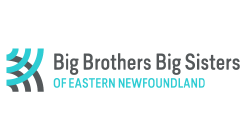 "I know firsthand, as a prior "Big Brother" myself, the impact this program has on youth. Big Brothers Big Sisters has a very good reputation in helping youth with struggles and adversities in their lives."
-Chad Greene, Team Lead, National Data Support at Ecclesiastical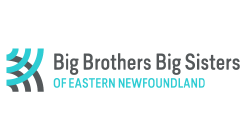 "Food insecurity has increased during COVID-19, its important for everyone to have access to a healthy warm meal thanks to Edmonton Meals on Wheels."
-Seija Lamminen, Risk Control Specialist at Ecclesiastical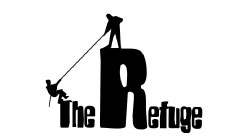 "The Refuge is one of a small handful of charities focused on the homeless population in Oshawa and I commend their focus the support they provide to homeless youth in particular."
-Graydon Ritchie, Human Resources Coordinator at Ecclesiastical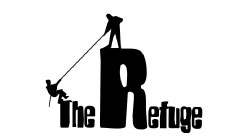 Congratulations to the following organizations!
We thank you for the great work you do for our diverse communities.
About the Community Impact Grant
The Community Impact Grant is our signature Canadian giving program. Grants are made to specific projects that make a positive and sustained impact on the community, by benefiting youth, vulnerable and under-represented people or by supporting our communities' unique cultural programs. We administer the grants under the auspices of our charitable trust owner, Benefact Group.
We congratulate the 2021 Community Impact Grant recipients.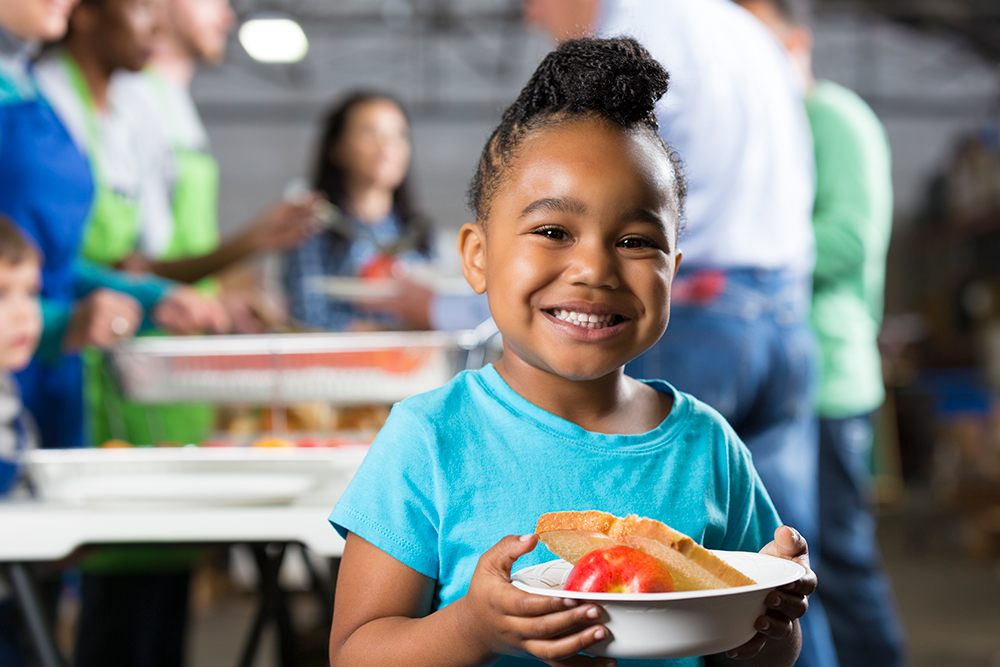 The 2021 Community Impact Grant recipients are:
Dixon Transition Society helps to reduce the impact of domestic violence by providing a haven for women and children in Burnaby, British Columbia
Dixon Transition Society's mission is to raise awareness about domestic violence and to provide a continuum of services including safe housing, support and counselling for women and children impacted by violence. Their vision is to see women and children free from violence. The PEACE Program aims to provide individual and group counselling sessions over the coming year for 100 children and youth aged 4-19 who have experienced a form of domestic abuse.
YWCA NWT provides safe and affordable housing for low-income and vulnerable families in the Northwest Territories by way of transitional and emergency housing, or shelter from family violence.
The mission of the YWCA is to build safe and equitable communities where women, girls and families can realize their full potential, with the vision of equality for women and girls in a safe Northern society. Through their food security program, the YWCA aims to provide meal kits and grocery cards to 120 families (including 200 children) who are homeless or at risk of homelessness.
Located in Alberta, Simon House guides and empowers men to achieve long-term recovery from addiction and its effects. Through their core values of compassion, acceptance, respect, integrity, accountability, and innovation, Simon House strives to lead the way in addiction treatment and lifelong recovery.
Simon House has recognized that the Indigenous culture and peoples need support now more than ever. With Indigenous leadership on their staff, they desire to do more in the community by supporting men suffering from alcoholism and substance dependencies. Through the Indigenous Care and Outreach Support Program, Simon House will strive to provide care and rehabilitation to 220 men over the coming year.
Schizophrenia Society of Alberta
The Schizophrenia Society of Alberta (SSA) plays a key role in supporting not just those living with schizophrenia, but their families and caregivers too.
Their goal is to provide all Albertans affected by schizophrenia with access to their programs. SSA uses education, support programs, public policy and research, to improve the quality of life for those affected by schizophrenia and psychosis. Their "We Care Too!" program builds awareness by supporting and educating youth who are living with a parent or sibling who has schizophrenia, starting with the first group of 10 youth aged 12-18.
BGC Winnipeg operates 11 community-based Clubs and numerous youth development programs offered free of charge during the evening and after school hours, to over 3,400 children and youth, ages 6-18.
Their mission is to provide a safe, supportive place where children and youth can experience new opportunities, overcome barriers, build positive relationships, and develop confidence and skills for life. Through the Trauma Recovery Project, BGC Winnipeg will give frontline staff the skills they need to support the mental health needs of the youth that attend their Clubs. The program will provide 50 front line staff with training and provide counselling from a qualified professional for 50 at risk youth.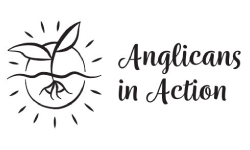 Anglicans in Action is an organization of parish members from several Anglican churches in St. Catharines, Ontario. Their goal is to encourage and facilitate a coordinated response among their churches to address justice issues and social needs in the surrounding community.
Their "Meals to Go" program will provide food to those who are suffering from food insecurity in St. Catharines and Thorold and educate recipients by providing recipes for these inexpensive, nutritious meals so that the meals can be replicated. They hope to expand their service by providing weekly meal bags for single people who are homeless or in a room without cooking facilities.
MABELLEarts connects people to each other and the places we call home. They work toward community-led social and economic development on Mabelle Avenue; a low income, high-density tower community in Central Etobicoke. 4,000 people live on this block, with more than half living below the poverty line. Food insecurity is a serious problem for the residents.
The MABELLEpantry will transition from an emergency food bank to a sustainable model that serves a winder community and creates more opportunity for more people to benefit. The goal is less overall reliance on the pantry thanks to the wider community subsidizing the pantry through pay-what-you-can or similar model and more community members earning from the pantry through related programs.
Kids' Health Links Foundation
Since 2004, Kids' Health Links Foundation has delivered programs to empower youth and teens living with chronic conditions, grief, mental health, and other life challenges, and their health professionals, by connecting them through a community of support and practice. Their programs are offered at no cost to users.
Their project, Upopolis Grief Island, is for adolescents (ages 10-18) who have lost a loved one, parent. sibling, friend or close relation. They will offer grief and bereavement support via a safe, secure platform monitored by accredited professionals. They will also offer collaboration between the grief professionals and medical practitioners.
Canadian National Institute for the Blind
The Canadian National Institute for the Blind (CNIB) delivers innovative programs and powerful advocacy to empower people impacted by blindness to live their dreams and tear down barriers to inclusion.
Their mission is to change what it is to be blind, enabling Canadians impacted by blindness to live the lives they choose. Through the Employing Canadian Youth with Sight Loss program, youth aged 15-29 with sight loss will build essential employment skills and gain employment experience. CNIB aims to directly impact 25 participants in 2021 and increase their capacity to 35 by the end of 2022.
Founded in 1993 in Longueuil, Quebec, Action Nouvelle Vie helps families living with poverty, with a special focus on the well-being of children. Through various programs and services, they provide support to more than a thousand families on a weekly basis.
''Le 2159'' intervenes with at risk youth (17-25 years) in preventing and countering delinquency, homelessness and sexual exploitation. This transitional housing program provides housing stability, psychosocial support and educational workshops, and can house 16 permanent residents, with an additional room for emergencies. The Lighthouse Keeper Initiative will add an on-site mental health clinical nurse to the intervention team and will have a more effective impact on the young people they help.
Elementary Literacy Inc. is a New Brunswick-based not-for-profit organization that provides early literacy, evidence-based programming, matching students in grades 1-3 with volunteer tutors. These free literacy programs are offered to children with learning disabilities, Indigenous children, children from immigrant families and children from historically disadvantaged or low socioeconomic backgrounds. In response to COVID-19, they adapted their traditional in-person tutoring programming to a virtual format.
Their new Elf @ Home literacy program focuses on improving phonological, phonemic awareness and decoding skills in children with gaps. They have now finished development of their new Elf@Home - Vocabulary Program and new funding will ensure it is rolled out to children in Grades 1-2 in early 2022.
Harvest House has developed an all-encompassing model that gives individuals the means to transition out of homelessness, addiction, abuse, poverty, and mental health struggles to become thriving members of society.
They are developing a Centre of Excellence for Skills and Employment and will provide services to anyone who enters their community centre, and the homeless community as a whole. They will give practical opportunities to help people move beyond their current struggles and showcase to the community that life transformation is possible, and that there is a long-term response to homelessness.
We donated to charities across Canada during the 2021 holiday season.