Use of social media during COVID-19
The COVID-19 outbreak is causing disruption to the lives and livelihoods of people all over the world. Businesses have closed and many people are working from home in isolation. As a result, social media can be a precarious place to operate. As brokers who are active on social media, the pandemic presents an unprecedented situation. Do you continue to market as normal? Should you pause all of your ads and cease posting on social media? How can you best communicate the information your clients need? To help during this difficult time, we've prepared a guide to help you navigate social media to benefit both your customers and your business.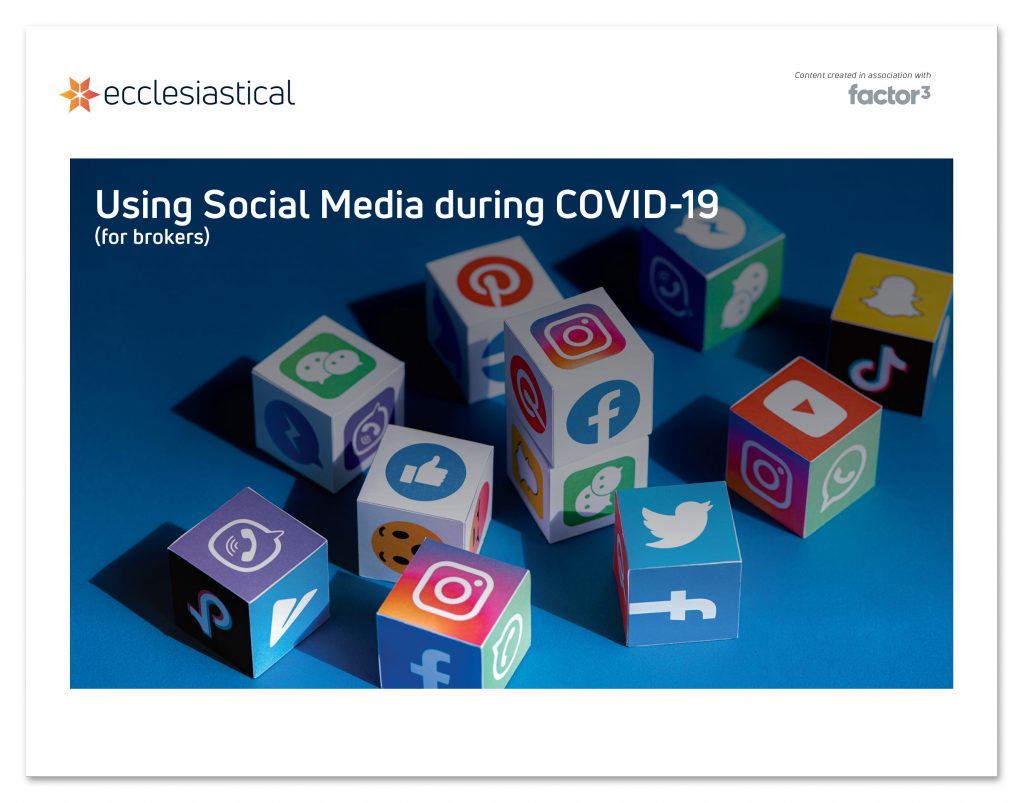 This guidance is provided for information purposes and is general and educational in nature and does not constitute legal advice. You are free to choose whether or not to use it and it should not be considered a substitute for seeking professional help in specific circumstances. Accordingly, neither Ecclesiastical Insurance Office plc and its subsidiaries nor Factor3 Communications Limited and its group companies shall be liable for any losses, damages, charges or expenses, whether direct, indirect, or consequential and howsoever arising, that you suffer or incur as a result of or in connection with your use or reliance on the information provided in this guidance except for those which cannot be excluded by law. Where links are provided to other sites and resources of third parties, these links are provided for your information only. Ecclesiastical is not responsible for the contents of those sites or resources. You acknowledge that over time the information provided in this guidance may become out of date and may not constitute best market practice.