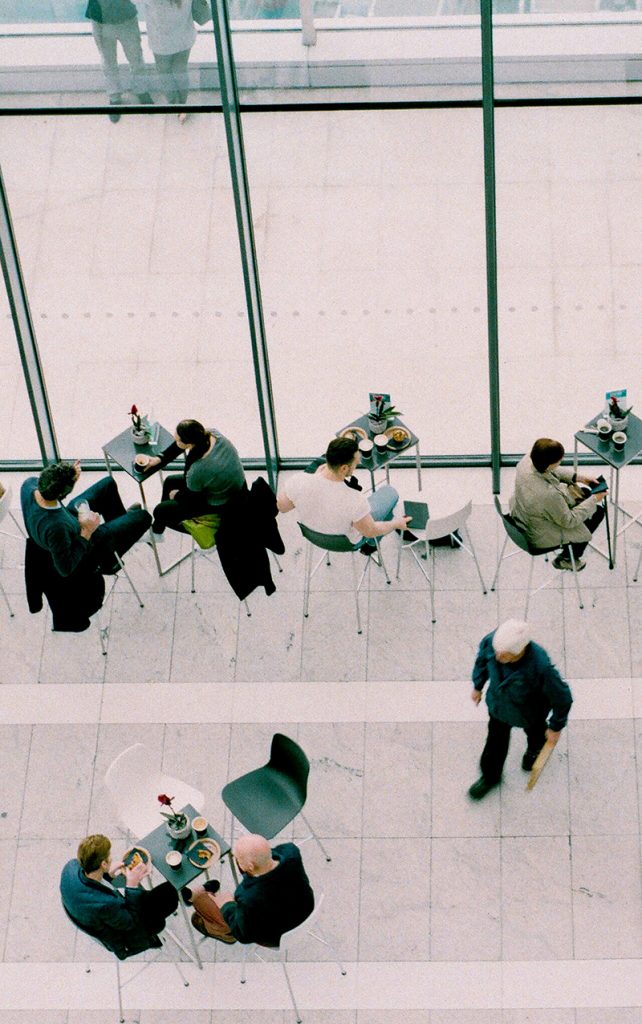 Sarah Pearson, Ecclesiastical Group's Head of Enterprise Risk Management, shares her views on the importance of planning for organizations that are opening up in a COVID-19 environment.
As provinces and territories across Canada develop their own rules for opening of businesses and adapting to the new world with COVID-19, we know we still need to be cautious as people return to meeting and working in person.
From a business continuity standpoint, the obvious takeaway from watching other countries and jurisdictions around the world open is that we are not remotely out of the woods yet.
The implications are both clear and obscure (and my conclusions will necessarily be broadly drawn, because of the sheer speed with which the situation is changing.)
Difficult Times Ahead
What is clear is that all employers still have difficult times ahead. What is unclear is how big the problem will be, and what the government plans to do – and will be able to do – about it.
The currently dominant variant is more infectious than the original virus[1], and people will be mixing more freely now than in the early stages of the pandemic, so the recent pattern of increasing positive tests, and self-isolation, and – unfortunately – more illness, looks likely to continue.
This creates two issues that will affect businesses.
For organizations whose staff can and have been working from home, mere self-isolation – while deeply frustrating for the individual – shouldn't be too much of an issue.
But for businesses that need staff physically 'at work', it will a different story. For example, in the UK, the day after the government's COVID-19 "Freedom Day," companies were forced to shut dozens of premises[2] due to a lack of workers, and a million schoolchildren had to be sent home[3], making it harder for parents to come to the office (or work remotely).
All Businesses Will Be Affected
All businesses will be affected when they have staff who become ill.
Obviously, in this situation, the first concern will be for our colleagues and friends who are suffering.
But a serious business continuity strategy also demands – for the good of all staff, as well as the broader organization – that thoughtful consideration be given to how to navigate your way through those difficult waters.
How will you cope if 10% or 20% – or even 50% – of your workforce is off sick?
Clearly you are not going to be able to operate at full capacity – so have you agreed which services and support processes can be put on hold for a period of time in order that you can prioritize those which are absolutely core?
Can you upskill staff in less vital areas, in readiness to move across to those key roles as 'flexperts' if needed?
And have you got clear oversight of the resources you will need – IT, equipment, use of third-party suppliers (recognizing your full value chain) – to keep those critical areas running as smoothly as possible?
Business Continuity – a Permanent Strategic Issue
You'll have identified the most critical staff in your organization – but have you assigned knowledgeable and skilled deputies, and are you certain that they have the right skills and tools to take on those mantles?
Do you have a clear and robust communication plan to keep staff, customers and suppliers alike informed of any enforced changes?
And is your HR team prepped to deal with the people issues that might arise – to filter down policy changes, deal with issues of well-being, extended leave, counselling, and more?
Given that things are likely to change quickly, and to an unforeseeable degree, are you comfortable that you have the appropriate controls, checks and balances in place to monitor the situation and provide assurance that things are as close to being on track as possible?
We must all understand the importance of business continuity as a permanent strategic issue and a vital part of any business's ongoing conversation at the top table.
If you haven't done so already, we recommend that you should review your Business Continuity plans as a matter of urgency and ensure that you are providing that reassurance all the way from the front lines to the Boardroom.
A proper and proportionate response to this crisis will pay major dividends in customer satisfaction – and may give you a competitive advantage by attracting new customers whose normal supplier has struggled to continue providing their usual service.
Coming Through Strongly
Reducing business disruption and loss through good planning is obviously a benefit in its own right, as is the stronger organizational resilience that will develop out of the experience of coming through this crisis strongly.
All these things will protect and enhance your reputation, so that when the world finally returns to normal – as it must – you'll be taking off for sunnier skies, while your slower rivals are still packing their cases.
One final thought.
It's important to remain upbeat and optimistic, but it's just as important to remain realistic. We are in this together. And at Ecclesiastical, we are here to help.
---
[1] https://www.yalemedicine.org/news/5-things-to-know-delta-variant-covid
[2] https://www.bbc.co.uk/news/business-57885175
[3] https://www.thetimes.co.uk/article/a-million-children-in-england-out-of-school-last-week-because-of-covid-19-w5pf9fgxt