With COVID-19 closing schools and forcing many people to self-quarantine and work from home, staying positive while keeping your children busy can be daunting.
Here's a list of resources and ideas that can keep you and your family happy and occupied during this period.
We'll be adding to this list every day, so be sure to visit often.
Resources and Programs
Experience historic places at home
The National Trust for Canada has created a portal allowing guests to visit and discover many interesting places online, with apps, virtual reality tours and games to entertain and educate the entire family.
---
Official Updates
Get the most up-to-date information on the pandemic and the situation in your area here.
---
Cirque du Soleil invites you for a new 60-minute special featuring awe-inspiring moments from Alegria, Kooza and KA.
---
Canada's Museums of Science and Innovation have ten science activities you can do at home with the kids.
The full list of ten science activities you can do at home is available on the Ingenium Canada website.
---
Play specialist Cat Sewell, offers advice and creative low-tech ideas to parents facing the prospects of being stuck at home in isolation with their kids for weeks on end.
---
20+ (Mostly free) Online Learning Resources, Apps, and Games for Kids
---
Raising physically literate kids
Activities kids ages 1-12 can do to develop physical literacy at home.
---
Offers an array of live cams to watch animals like sharks and sea otters in their aquarium habitats for all ages.
---
A YouTube yoga series for 3-to-6-year-olds that tells a story while also promoting movement.
---
All ages: Amazon just announced it is making some of its kids' programming available without a Prime membership.
---
A free service providing math and SAT practice for 10-to-17-year-olds.
---
What to watch, read, and play while your kids are stuck indoors.
---
There's a beluga whale webcam set up at the Georgia Aquarium, so kids of all ages can see what the whales are up to at any time.
---
Explore the surface of Mars with this digital 360° camera.
---
Yale University is offering its mega-popular "Science of Being Happy" course for free during the pandemic.
---
Linkedin Learning offers free courses on everything from creativity to the art of persuasion.
---
Shaw media group has partnered with K-12 education company EVERFI to provide Canadian kids with free virtual education to supplement school work and help with at-home time.
---
Scholastic has given free access to its "Learn from Home" platform, so families can use it to make self-quarantine a little more fun.
---
Condé Nast
Condé Nast has listed many museums that you can visit virtually.
---
British Museum
British Museum has a virtual timeline that lets you travel through history.
---
Open Culture
Open Culture offers more than 1,100 free movies online, including classics, Indies, westerns, romantic comedies, etc.
---
Self Care and Volunteering
Feeling Isolated?
Volunteer with an organization that phones seniors and others at risk to ensure they are OK. Contact your local volunteer centre to find one near you.
---
Kids Help Phone
Kids Help Phone can help younger people deal with the stress & loneliness of a quarantine.
Call 1-800-668-6868 or text CONNECT to 686868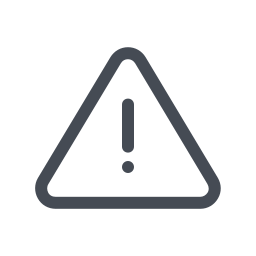 This advice or information is provided in good faith and is based upon our understanding of best practices. Neither Ecclesiastical Insurance Office plc nor its subsidiaries accepts any liability whatsoever for any errors or omissions which may result in financial or goodwill loss. It is the responsibility of the reader or any other person to ensure that any interpretation or implementation of the contents is at the sole discretion of the reader and their organization.