Sharing our knowledge & expertise with you
We aim to continually share our knowledge and expertise with you. And we do this by providing you a suite of tailored, educational programs, developed and facilitated by our underwriting, risk and claims specialists. Whether it's conducting an in-person seminar or workshop, hosting a virtual webinar, participating as a panelist on a group forum, or simply through the online training tools, guidance and risk materials we make available, our experts are here to partner with you, when you need us to.
The Ecclesiastical Specialist School
Enjoy access to a wide range of specialized training modules to help better protect your staff and organization.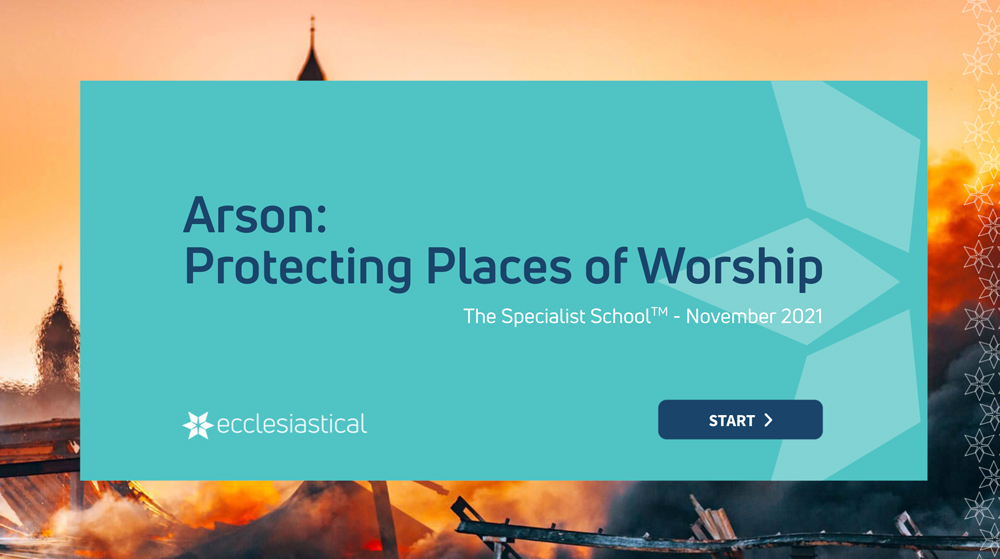 Arson – Protecting Places of Worship
Arson continues to be the leading cause of fires affecting Canadian places of worship, with up to 50 incidents a year across the country. This course teaches what to look out for and how to implement an arson prevention program.
Supporting our broker partners
We support our broker partners too, by regularly participating in various broker seminars and association-sponsored panels, sharing our perspective on the risk management programs, and specialist insurance solutions needed to effectively respond to the ever-changing risk environment.
What's more, for our broker partners we have developed a series of accredited seminars that may qualify you and your staff for continuing education credits. Topics from our extensive suite of seminars include:
Stay up to date on the latest events with our team.
There are currently no events scheduled at this time. Please check back again soon.